***This only applies if your SIM card number begins with 89011*** What is FreedomPop Data Saver?
At this time this service is currently unavailable.
The Data Saver service lets you manage your internet speeds, stretch your internet data usage, decide when to use data at full speed or limited speed, and slow down background updates. This service can be added to your account alone for $3.99 per month, or as a part of our Premier bundle.
How to activate, and use Data Saver
Step 1: Log in to your FreedomPop account at my.freedompop.com.
Step 2: In the main menu, go to Services. In the list of available services look for FreedomPop Data Saver, and click Activate. You will incur the charge for the service at this time.
Step 3: You should get a service activation alert, notifying that your service is activated.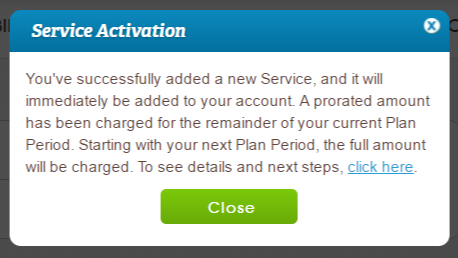 Step 4: Hit close, and go back to the home page (overview). From here, click on Manage Settings. Search for "FreedomPop Data Saver Preferences".
Step 5: By default, the Data saver is set to disable. To enable it, click on the edit button on the right and you will see a checkbox to switch ON the data saver. Hit save and your data saver service is now Enabled.
How to disable Data Saver
To disable, follow the same procedure. Click edit, un-check the box and hit save. The status of your data saver service is always shown beside "Data throttle status".