***This only applies if your SIM card number begins with 89011***
What does the Safety Mode service do?
FreedomPop offers a new service called Safety Mode for $6.99 per month. With this service, you will get a one-time addition of 500MBs of data -- added immediately to your account -- plus an additional 10% of data each month. You can also enable or disable Top Ups at any time.
What are Top Ups?
The Automatic Top Up feature will charge you, in $20 increments, when you have reached your data limit. The charge is posted to whatever method of payment you have used for your account. The charge from Automatic Top Ups is converted to account credit, and can be seen when logging in at my.freedompop.com. Account credit can be used towards data usage that goes past your plan allotment.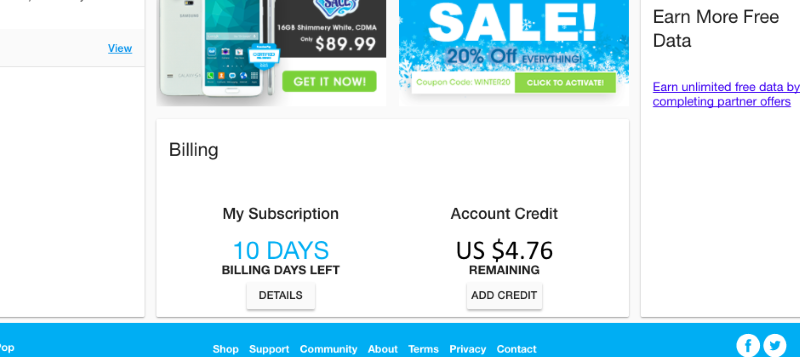 Any charges you incur as a result of the Automatic Top Up feature are converted into account credit. The monthly $6.99 payment for the Safety Mode service is not converted into account credit.
How to sign up for the service:
Step 1: To sign up for the Safety Mode service, log into your account at my.freedompop.com and click on Services.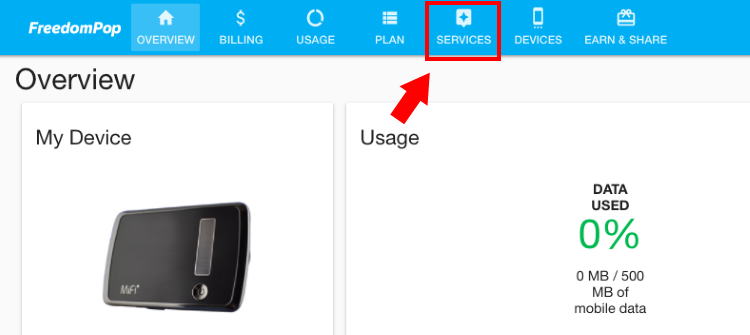 Step 2: Next, select the Safety Mode service.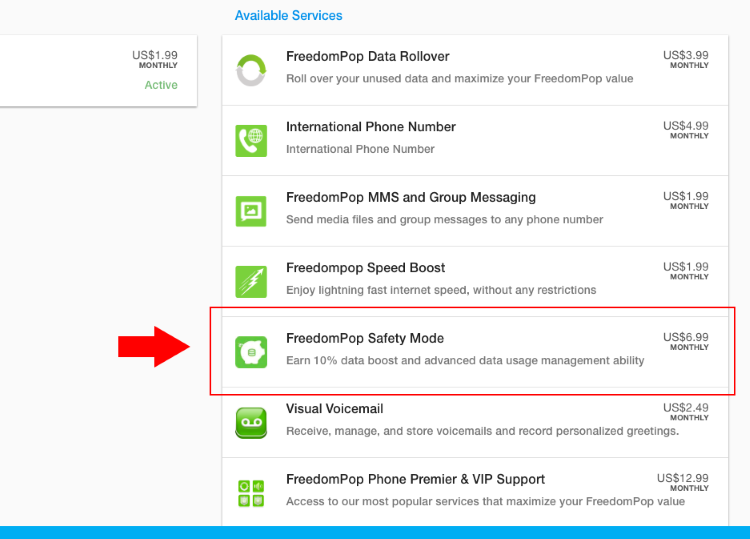 Step 3: Click on Activate to enroll in the service. You will incur the $6.99 charge at this time.

In the future, when you try to disable or enable top ups, you will be able to do so without the pop up interruption. Click here to learn how to enable or disable the Top Up feature.