Only for third party purchases
If you purchased your FreedomPop hotspot from third party companies like GroupOn, Newegg, Amazon, Woot, Staples or Fry's Electronics, you will have to activate it before you can use it.
Attention! If you purchased your hotspot device directly from FreedomPop, your device is already activated. This includes devices brought from the FreedomPop website or by calling the FreedomPop sales line. Please click here to learn how to start using it.
Step 1: Make sure you have everything you need:
• Your device's MAC ID or MEID number
(this is found under the hotspot's battery, or on the box your device came in).
• A valid email address
• An active credit card or debit card (prepaid cards are unsupported)
Step 2: Go to www.freedompop.com/activate
Step 3: Next type in your email address. This will only work if the email address has not been used with FreedomPop before.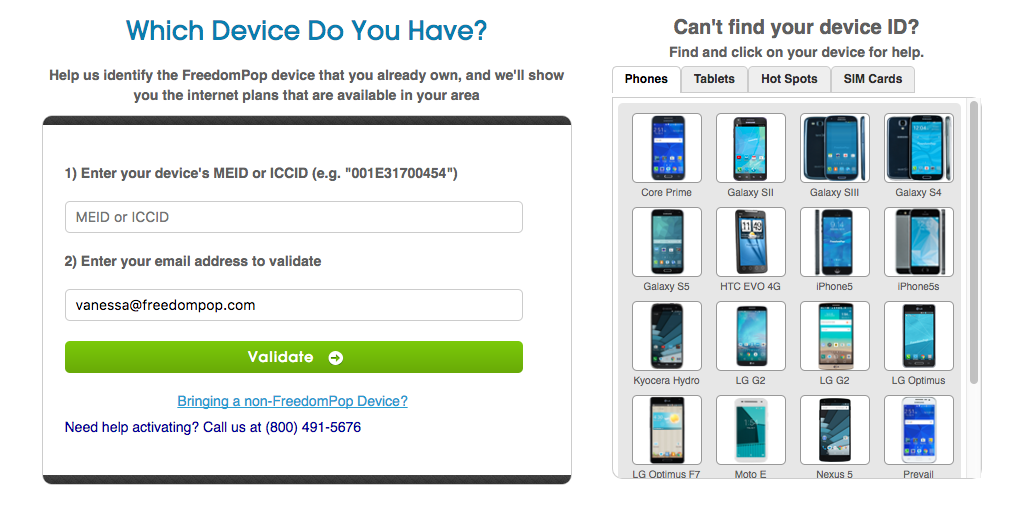 Step 4: Type in your device's MAC ID. Use the "Can't find your MAC ID?" section to the right, if you need help finding the MAC ID on your device.
Step 5: After you enter your MAC ID, select a data plan.
Remember! If you select a paid plan, including a free trial, you will be charged when your billing cycle renews. Billing cycles renew automatically, on the same day every month. You will not get a bill in the mail. However you can review your billing history online.
Step 6: Next, decide if you want to add any services to your account. Click "I don't want free stuff" to decline the offer. Click "Continue" to accept it.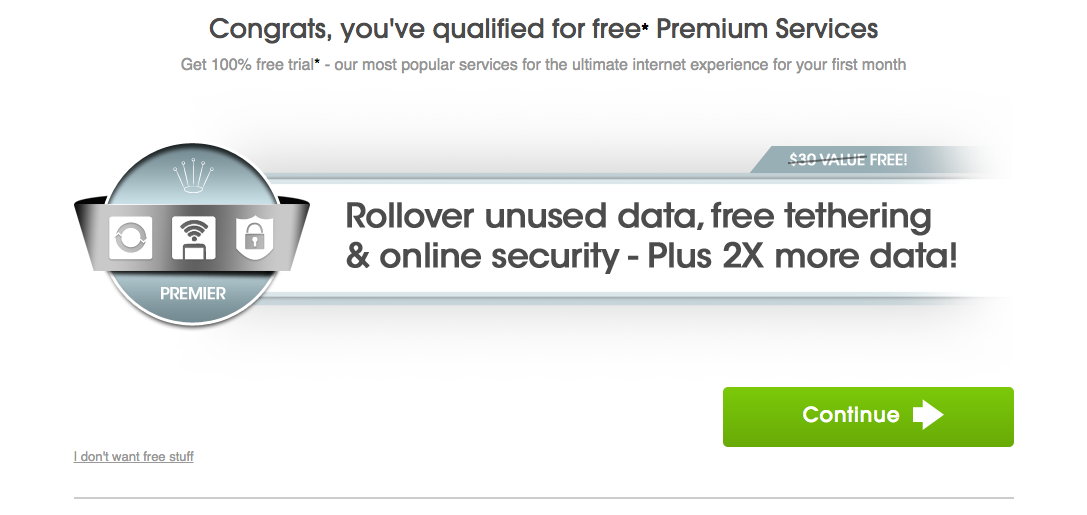 Step 7: Finally, you will be asked for your credit or debit card information. Even if you decide to sign up for the free plan, you must have credit or debit card information on file.
Now that you have activated your device, click here to learn how to start using it.