This information applies to the Premium SIM card
The serial number on your SIM card (called the ICCID number) begins with 89014
---
We can help you if you're trying to take your phone number to another carrier. Please contact customer service for your porting details. Visit https://www.freedompop.com/contact-us.
REMEMBER: Leave your FreedomPop account active and open until the number transfer is complete to avoid interruption and avoid losing your number.
This information applies to the Legacy SIM card
The serial number on your SIM card (called the ICCID number) begins with 89011
---
Attention: UK Customers
This article is for our U.S. customers and will not help you retrieve your PAC code for porting. For that, you will need to submit a message to support@freedompop.co.uk.
How to port your number
To transfer your phone number from FreedomPop Legacy (VoIP) SIM card to another carrier, you'll need your FreedomPop Account Number and PIN Code.
Please Note: If your account is dormant, you will not be able to see your port-out information. Learn how to activate a dormant account or contact us for further assistance.
Please Note: If your account has already been cancelled, unfortunately, you may have trouble transferring your phone number to another carrier. The account associated with your phone number must be active and available to facilitate the transfer. Please contact us if you have additional questions about your cancelled account.
To locate your Account Number and PIN Code, log in at my.freedompop.com. Visit https://my.freedompop.com/settings/port-out-info or click on Manage Settings.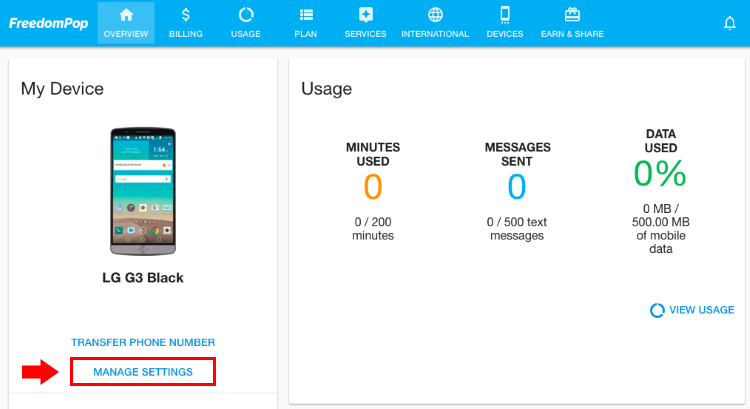 Then click on Port Out Info.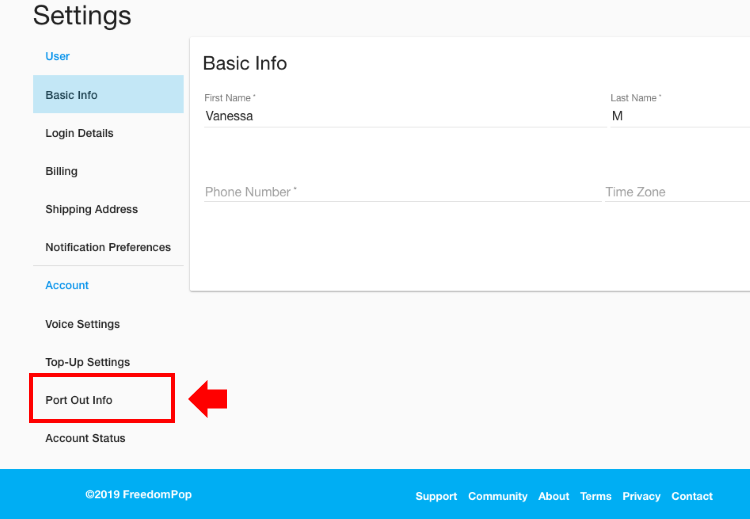 Give your Account Number and PIN Code to your new wireless carrier. It can take 3 to 5 business days to transfer your number over. Once the transfer is complete, contact us to cancel your FreedomPop account or learn how to cancel service online.
-port, transfer, phone number, another carrier, wireless, pin, account id,