This information applies to Premium SIMs
PayPal can be used to purchase. At this time, you won't be able to use PayPal to complete your plan renewal, but this may change in the future.
To purchase a product using PayPal, visit freedompop.com/shop and select the device you'd like. On the checkout page, click the PayPal button to chose it as a method of payment.
You'll need to enter your login details in the popup window to continue with your purchase.
---
This information applies to older, Standard SIM cards
Can I update an existing account with PayPal?
You can use PayPal to purchase a phone or renew your account. When you log in to your account, click on Billing, then click on Update Billing Information. Here, you can update your payment method to your PayPal account. Select PayPal from the drop down menu. After you have updated your payment information with PayPal, any new charges will post to your PayPal account.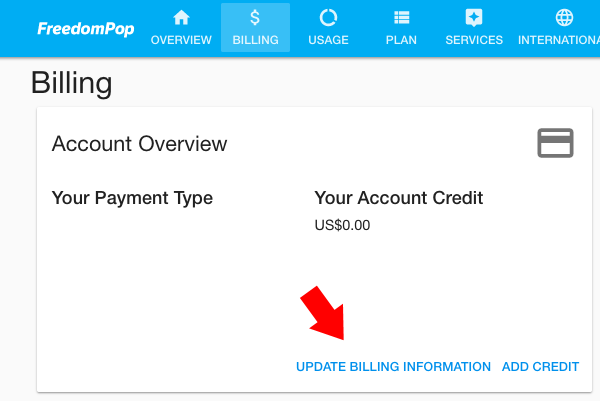 How can I pay with PayPal?
New users can pay with PayPal during the checkout process. When selecting the PayPal option at checkout, you will be redirected to the PayPal express checkout. You can enter your PayPal information here.
Will I incur future charges to my PayPal account?
If you signed up on a paid active plan, or a free trial, then you will be billed following the first month of usage. You can learn how to view your bill here. You can change your plan at any time, click here to learn how.