Family Plans are currently no longer available. This is article is for informative purposes only.
How does the Family Plan work?
FreedomPop's family plan offers unprecedented cost savings each month starting with its basic free bundle and heavier data paid plans starting at just $15.
In your FreedomPop Family Plan you can have up to 10 Lines. You can stay connected for free and enjoy unlimited voice, calls and texts, plus up to FREE 1GB of shared data! There is a $5 Line-Fee per line.
You can also purchase larger data plans, suitable to your requirements starting at just $15. In addition, FreedomPop is also offering an extra bonus 50 MB of free data for each family member -- the bigger the family, the more opportunities for free data.
How to Sign up?
Step 1: Visit familymobile.freedompop.com and enter the zip code and email address that you want to attach to your account.
Step 2: Select up to 10 phones. Choose from a variety of CDMA devices or select up to 10 SIM cards. You can mix and match different phones in your Family Plan, but you are unable to mix SIM cards and phones together, at this time.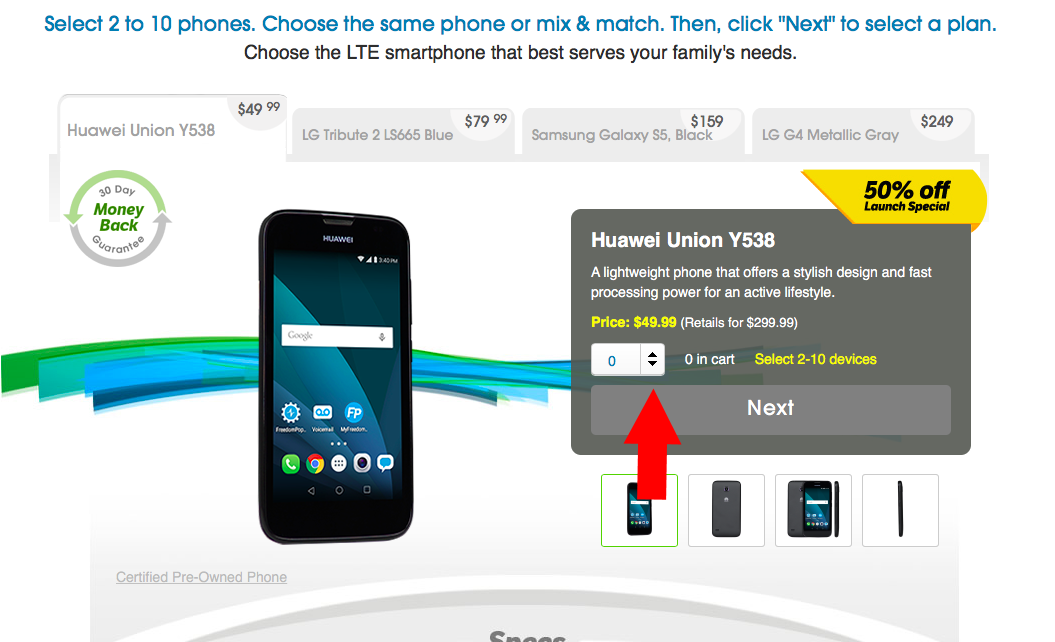 *Available phones may vary
Please Note: If you purchase a SIM card, you will need to own a compatible phone, to use with it. Click here to learn about compatible devices.
Step 3: After you select the number of Lines (Phones), select the plan that matches your requirement.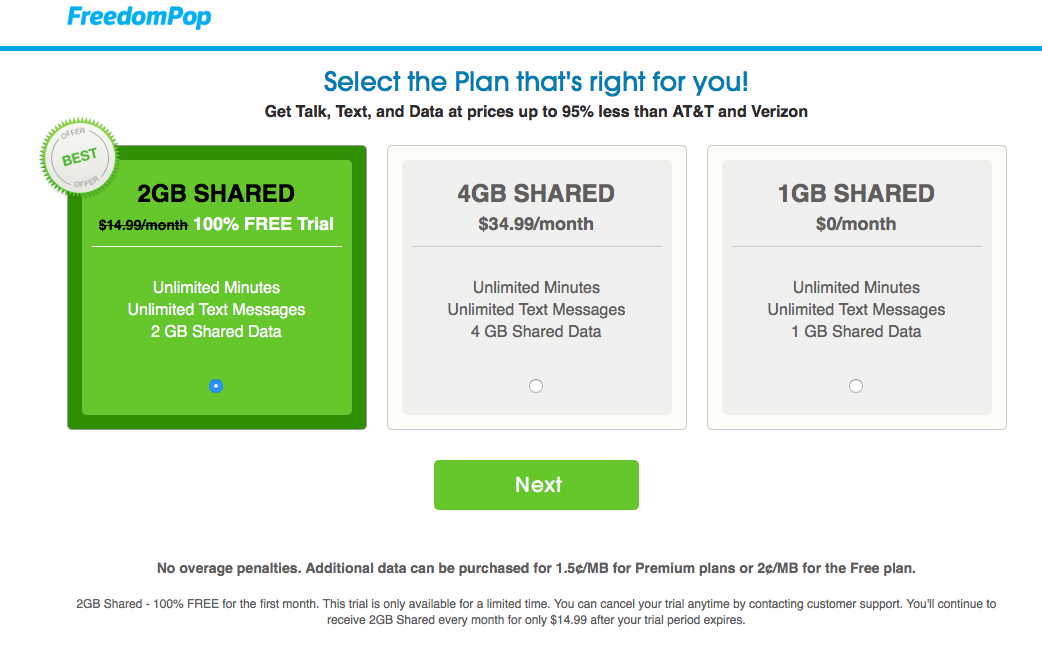 When you first sign up, you can select from three different plans. However after your account has been created you'll have some additional options. Click the Plans tab from within your account for the full list of available plans:
Here is a Full List of Available Plans for Phones:
1GB Shared : Free
2GB Shared : $14.99 /Month
4GB Shared : $34.99 /Month
25 GB Shared : $159.99 /Month
Here is a Full List of Available Plans for SIM Cards:
1GB Shared : Free
4GB Shared : $44.99 /Month
10 GB Shared : $82.99 /Month
Please Note: FreedomPop Family Plan offer FREE Premium Voice, Group Messaging, Multimedia messaging and Visual Voicemail services to all of your Lines.
Step 4: Proceed to checkout. A summary of your shopping cart is on the left and on the right you have an option to pay with either your Credit Card or PayPal account. After filling in your information, click on Activate and wait for your order to process. You should be directed to Phone Number Selection Page, where you can select the area code of your choice.
This is the Final step. You should see a "Congratulations" message on your screen. All the information regarding your shipping order and account details will be emailed to you.