***This only applies if your SIM card number begins with 89011**
Not all phones have the option to tether data. Some phone models are incapable of sharing data as a personal hotspot.
How tethering works with FreedomPop
You will need to have the FreedomPop WiFi Hotspot service activated, in order to take advantage of tethering. You can enroll in this service online or through the FreedomPop Messaging application.
Please note: the FreedomPop Premier service includes WiFi hotspot, along with other value-added services like Data Roll Over and the FreedomPop Private Internet (VPN) service. You can add the FreedomPop WiFi hotspot service or the FreedomPop Premier service to activate WiFi tethering functionality.
How to turn WiFi hotspot ON
Steps for Android phones
Step 1) Tap on Settings
Step 2) Tap on More
Step 3) You should see the option for Tethering & Portable Hotspots here
Step 4) Click the check box or toggle the slider that turns Hotspots and Tethering ON
You can also set a custom password and network name from here.
Steps for iPhones
Step 1) Tap on Settings
Step 2) You should see the option for Personal Hotspots here. Tap on it.
Step 3) Toggle the slider that turns Tethering ON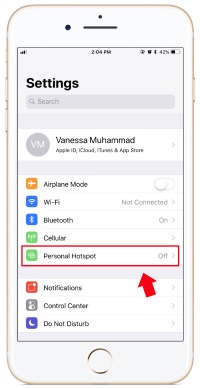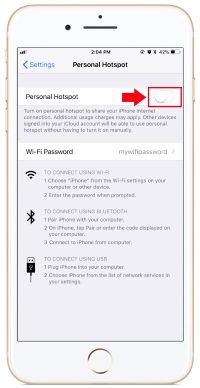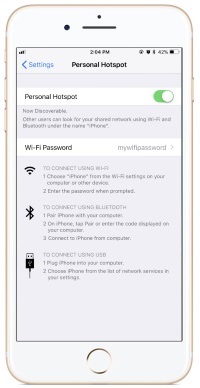 You can also set a custom password, by tapping on "WiFi Password". Edit the password and then tap on Done. Any devices that are connected to your phone's WiFi network will be disconnected after the password is changed, and those devices will have to connect again using the new WiFi password.
If you have any additional questions about tethering (using your phone as a WiFi hotspot), please click here to learn how to contact us.