This information applies to the new Premium SIM card
Affordable talk, text, and data plans
For the most accurate list of available plans, visit our website at https://premium.freedompop.com/plans. Start by selecting the amount of minutes and text messages you need, then select your preferred LTE data amount. Then add the plan to your cart.
The Freemium Plan
We also offer a free plan. Click here to learn all about our premium, Freemium plan option.
Upgrade or downgrade at any time by logging into your account at https://premium.freedompop.com/login (it's best to make changes to your plan towards the end of your billing cycle).
This information applies to the older, Standard SIM card
Depending on where you signed up, and whether or not you ordered under a promotion, the plans available to you may vary. For an accurate list of plans, please visit my.freedompop.com and click the Plans button.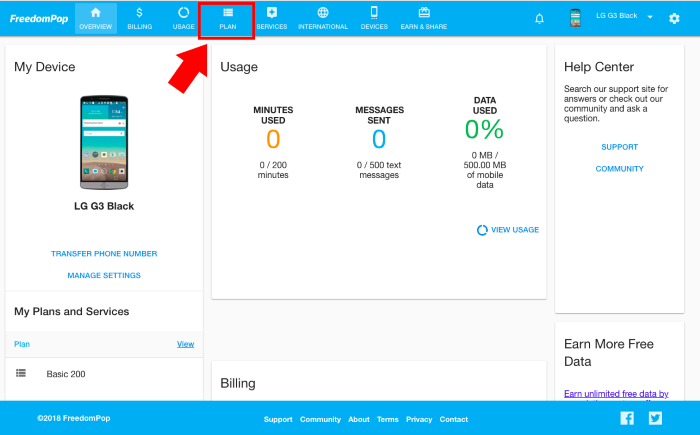 Keep in mind, that if you exceed your data limit, you will incur a $20 top charge. This puts credit on your account in the amount of $20 and can be used to cover data usage that exceeds your plan's data allotment. For more information on the Automatic Top-Up feature, click here. This feature can be turned off at any time.
There is no Additional Rate for minutes and text messages. If you run out of minutes or SMS messages, you will not be able to make any more calls or send any more texts. You will have to upgrade your plan.